What Are The Most Common Talent Recruitment Mistakes?

Make sure your investments in talent acquisition pay off by avoiding these common recruitment mistakes.
Despite ever-improving talent recruitment techniques, the process often still leaves employers and candidates feeling discouraged. While many companies are investing heavily in talent acquisition, a significant percentage are not investing in the areas that candidates identify as the most important. The following information and statistics are taken from the 2016 Talent Board North American Candidate Experience Research Report and provide insight into what companies can do to make the recruitment process easier, quicker, and more effective.
Talent attraction
When it comes to talent attraction, the gap between what candidates want and what employers are doing remains prevalent. Though online networking plays a massive role in today's day and age, to attract applicants, the average organization is investing less in social media and building relationships with candidates and more in traditional recruitment methods such as career fairs. The trend is clear: employers and job-seekers are looking for different channels to fill job openings.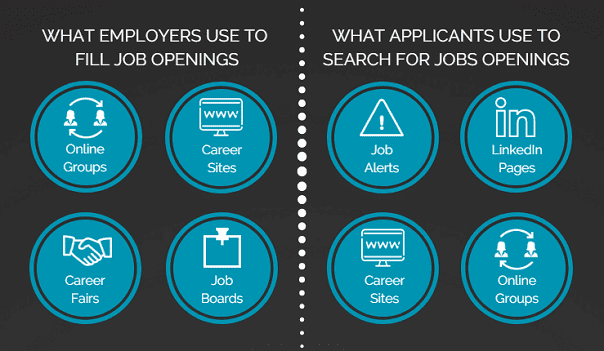 It should come as no surprise that before applying for a position, candidates want a clear understanding of the duties that they are expected to perform. This information should be easily identifiable on the job posting or company website. During the attraction phase, the top three things that candidates want are:
A strong understanding of the business's working culture,
Insight into the employee experience, and
Some form of personal connection to the organization.
Completing & submitting the application
Filling out the job application form is often a long and tedious process, and to make it worse, candidates and employers often disagree on what information should be included. For instance, while more than 60 percent of organizations feel it is important to share information about diversity and inclusion, less than 20 percent of candidates agree with this.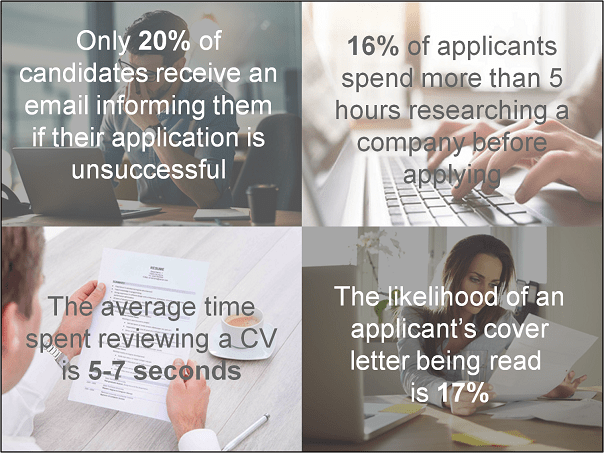 After submitting their application, candidates want more than a generic, impersonalized "thank you" email. They want to feel confident that a company representative will review their application and be in contact shortly to discuss next steps. Despite improvements in two-way communication, still, nearly 50 percent of candidates do not receive more than a "thank you" email after applying for a position, and only four percent of applicants are given a link to check their application's status. Nearly 50% of candidates rank the overall application process as between one and three stars out of five and identify it as one of the most challenging and unpleasant parts of their job hunt.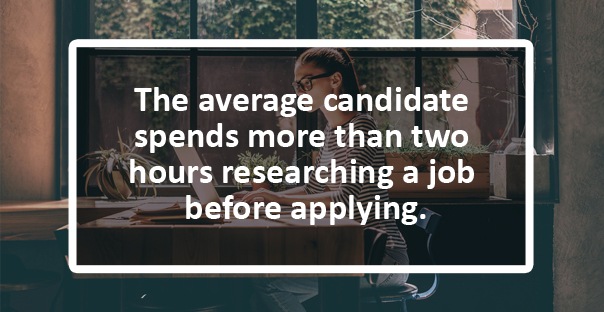 Employers must consider the application process from the candidate's perspective and recognize that making the application too time-consuming may scare off highly qualified candidates. Businesses should:
Be transparent about how long the application will take,
Avoid asking broad, irrelevant questions, and
Provide frequent post-application updates.
"We shortened our application from 75 questions down to 31. This led to 15 percent more applications… That means about US$500,000 in savings. This was when we realized that improving the candidate experience was more than just a good thing to do for the candidate - it was also a good thing to do for the business."
-AT&T Inc.
Screening & advancement
When it comes to the screening process, candidates want:
Questions to be relevant to the job,
The opportunity to highlight their skills and experience, and
Some level of communication with the employer.
Though the first two points are currently being met fairly well, the overall trend in the screening process points towards less personalization and communication from the organization's perspective.
Unfortunately, the percentage of employers contacting candidates after the application process continues to drop. Looking forward, employers hoping to provide candidates with a positive post-application experience should
Inform applicants that their application has been received and that next steps will be discussed shortly,
Let applicants know if they have been dispositioned, and
Give candidates the opportunity to provide post-application feedback.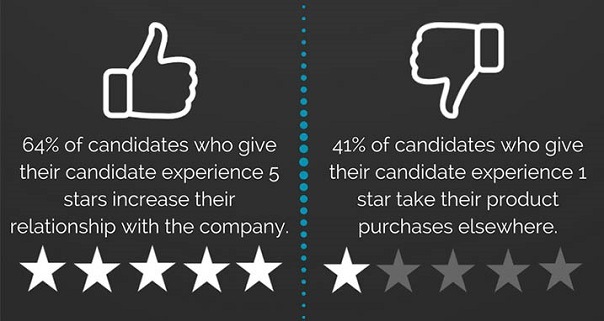 The Interview
The mere words "job interview" are enough to leave some feeling overwhelmed with anxiety. When it comes to the interview, the most nerve-wracking part of the talent recruitment process, candidates only have a few simple requests. They want to:
Receive an agenda beforehand,
Discuss relevant interview topics, and
Be followed-up with.
Unfortunately, many candidates leave the interview feeling as though these requests have not been met. 67 percent of interviewees receive an agenda beforehand, 50 percent of candidates feel the interview questions are highly relevant for the given position, and only 82 percent are followed-up with afterwards.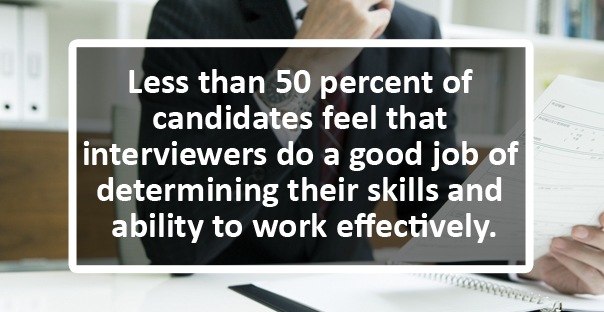 Though job interview techniques continue to improve, there remains much room for improvement. While many businesses feel their interview process is highly effective, more often than not, interviewees disagree. It is important that hiring managers ask for feedback and provide interviewees with the chance to share their thoughts on the application process and interview. Currently, only 42 percent of interviewers give candidates this opportunity.
To learn how PeoplePath's state-of-the-art platform solutions help companies including Bosch, Accenture, and BMW facilitate talent recruitment techniques and strengthen relationships with top candidates, click here. The platform automates time-consuming administrate tasks, increases candidate engagement, and ensures two-way communication remains highly effective.