Learn more about PeoplePath and our teams.

We set out to capture and cultivate the opportunity for long-term connections between organizations and people because we believe that lifelong relationships are the foundation for mutual success.
Conenza and IntraWorlds started out as two companies on two continents with two cultures. When we merged in 2020, we became one composite whole that celebrates our unique talents and traits.
We set out to capture and cultivate the opportunity for long-term connections between organizations and people because we believe that lifelong relationships are the foundation for mutual success.
We develop "people platforms" that don't just maintain these relationships, they awaken and inspire them.
We advocate for a different way of doing business — a people-first way of doing business — because mutual success is how we all prosper.
Our purpose is to build connection and trust between organizations and people throughout their career journey...their PeoplePath.
We treat colleagues, clients, partners, and everyone who engages with us with respect. We act with compassion and empathy, actively listening to opinions, concerns, and suggestions. We offer help when needed.
Everything we do, we do with integrity. We aim to bring our authentic selves to work; to be open, honest, and transparent with colleagues and clients. We treat others the way we want to be treated, and are proud of the work we deliver together.
We look for creative solutions in all aspects of our business. We work collaboratively across teams and with our clients and partners. We uncover unique insights and produce results for our clients' most pressing issues.
We are team oriented and enjoy each other's company. We support one another and embrace our collective journey with curiosity and enthusiasm, celebrating mutual success.
Three Countries — One Team.
PeoplePath's diverse team of talented professionals is located in Germany, the United States, and the Czech Republic.
We are an entrepreneurial company with a culture built on trust, collaboration and accountability. Our focus is on tapping our team's creativity, intellect and experience to build innovative solutions that delight our customers and community members.
As we pursue this vision, we also enjoy having fun while building a world-class sustainable company.
Hubs: Munich | Pilsen | Seattle
Satellites: London | New York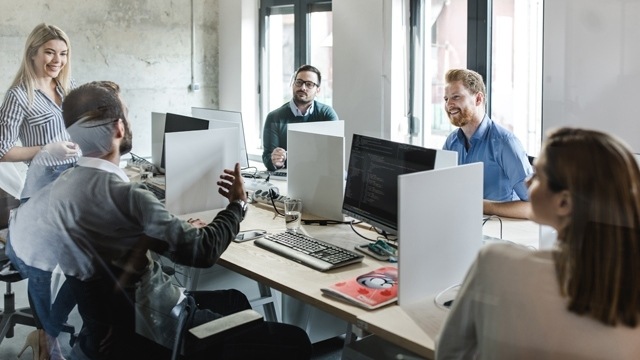 PeoplePath works with a dedicated in-house team of developers to ensure the highest level of product quality and security standards.
The core of our team of about 35 developers is based in Pilsen in the Czech Republic. The team consists of highly experienced back-end and front-end developers, analysts, software architects, testers and system configuration managers.
Corporate Social Responsibility (CSR)
At PeoplePath, we will always respect the law and conduct our business with integrity. We are committed to protecting human rights and being an equal opportunity employer. We strongly support diversity and inclusion.
In every office, we always have been and always will seek ways to support our local communities.
Our commitment is evidenced by volunteer efforts and donations to non-profit organizations.
A first milestone of our company's sustainability initiative on a path to net-zero was to become a carbon neutral vendor. We have achieved this goal for 2019 and 2020. And we will do more to to continuously reduce our footprint.
1995

Tony Audino founded one of the first formal corporate alumni programs, the Microsoft Alumni Network (MS Alumni Network)

2006

Based on the learnings from the MS Alumni Network a small team around Tony Audino founded Conenza

2007

First clients signed include the MS Alumni Network, Accenture and Goldman Sachs

2009

Shifted from offshore contracted development model to internal development team

2014

Launched the first annual corporate alumni benchmarking survey

2015

Met Stephan Herrlich for the first time and discussed possible combination; time wasn't right

2017

Formed partnership with Cornell University to do joint alumni program research

2019

Reconnected with Stephan and decided we were stronger together
Contact us today to learn more about how to engage your talent for life.