Alumni Leader Spotlight: AleQ Bateman, Starbucks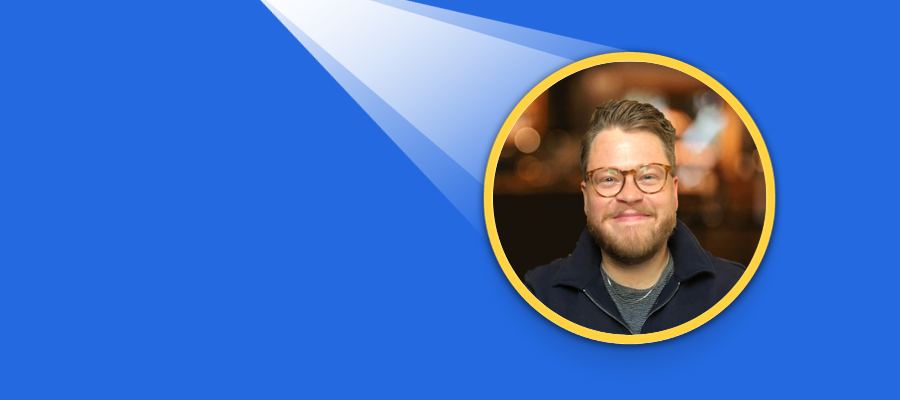 AleQ Bateman, a Starbucks Alumni Community team manager with over a decade of experience at Starbucks, began as a barista and has been instrumental in shaping its vibrant alumni program into the success it is today.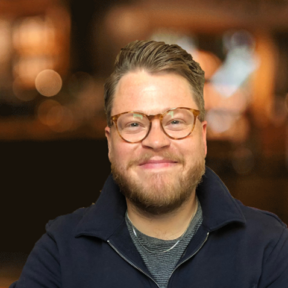 AleQ Bateman, a manager on the Starbucks Alumni Community team, has worked for the global coffeehouse retailer for over ten years, starting as a barista in stores and then working up into his current role.
The Starbucks Alumni Community launched in the United States in 2021 and currently has more than 40,000 alumni in their network. Starbucks employees are referred to as "partners" and the program has a very simple mantra, "Once a partner, always a partner" – which resonates with their members as the program continues to grow at a consistent rate. AleQ has been part of the team since the beginning and responsible for so many of the programs unique ideas and successes.
We couldn't be prouder to work with AleQ and the team, and to see where this incredible program will be in the future.  We know you'll learn a lot from reading our interview below.
PeoplePath: Tell us about yourself and your professional background.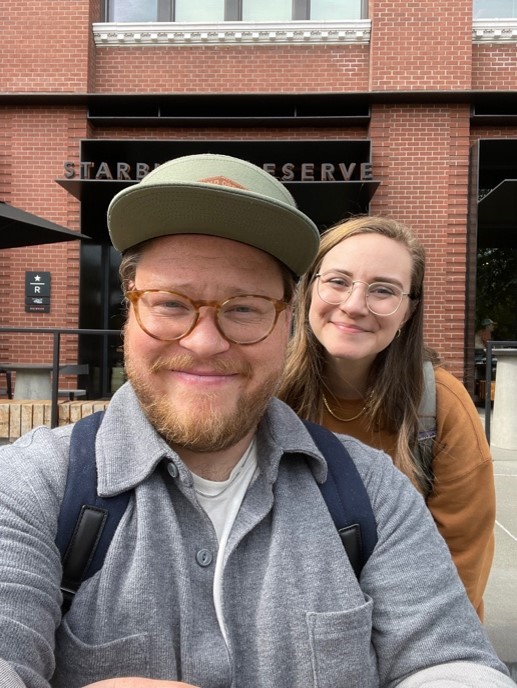 AleQ: I live in Nashville, Tennessee with my wife, Kait and our dog, Winston. I am a poet, son, brother, husband, dog dad, singer, and ukulele player. I love doing yardwork and home projects, lifting weights at the gym, going on runs and walks at our neighborhood greenway, exploring local restaurants and breweries, and watching good shows and movies (my wife and I have recently entered our "quiz show" phase).
As I've spent my entire professional career at Starbucks, one of the many things I love about the company is how we train and develop our people. Throughout the course of my career, I've always had a passion for people, storytelling, and community building, which led me from retail management to internal communications and social media, and then eventually to the online community space.
PeoplePath: What was your favorite working experience before now? 
AleQ: Most recently, I managed our internal community, which was a great way to expand my network and get to know the importance of different organizations throughout Starbucks. At the height of the pandemic especially, I was grateful to be able to demonstrate the power of online connections and how our culture was kept alive while we were all quarantined.
PeoplePath: How did you start working in corporate alumni networks?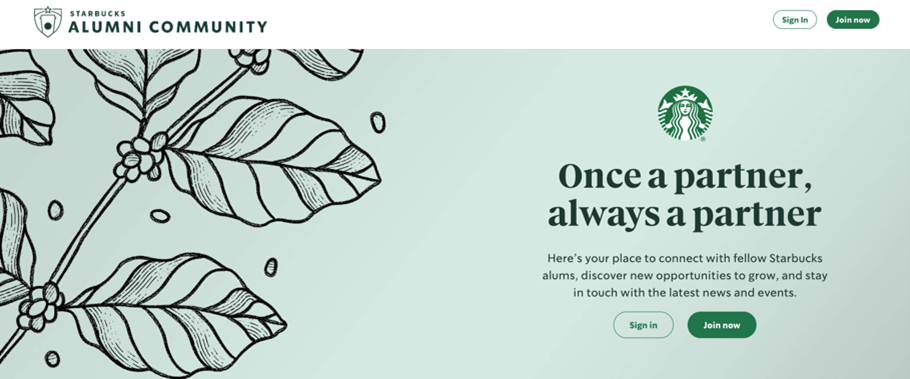 AleQ: Everyone who works or has ever worked at Starbucks knows there is something special about our culture and sense of belonging. In my previous role in internal communications, I was able to interact and connect with so many partners (what we call our employees), seeing and hearing their stories.
When you zoom out and see people in abstract, you begin to see the common threads and themes. I knew we were developing an alumni community, and I immediately threw my hat into the ring to join the team. I had spent the last few years listening to our partners, hearing their needs, the highs and lows, and knew firsthand the power of the Starbucks connection. So, I knew there was real potential and power in creating a community of people connected by shared interest, but who no longer worked at the same place.
PeoplePath: What do you see as the greatest benefit to an active and vibrant corporate alumni community?
AleQ: When we first began to launch the Starbucks Alumni Community people would often ask me "Why alumni?" I understood their question to mean, with all the things our company could focus on (e.g., our partners, the planet, coffee), why would we invest time in people who no longer work for us? My reply was that alumni could help with all those things. Our alumni are a special demographic of people who were once partners and are now customers, a unique combination of our two most important audiences.
These are people who have been there, wearing the green apron, living our mission and values, and then gone on to gain experience outside of those walls, and are looking to stay connected. They bring with them every lesson they learned plus the perspective and lived experience of wherever their journey took them after they hung up the green apron. We have alumni who are CEOs, running nonprofits, parents, teachers, UX designers, coffee buyers, and all of them are engaged, interested, and passionate about helping others and staying connected.
So why alumni? Why on earth not?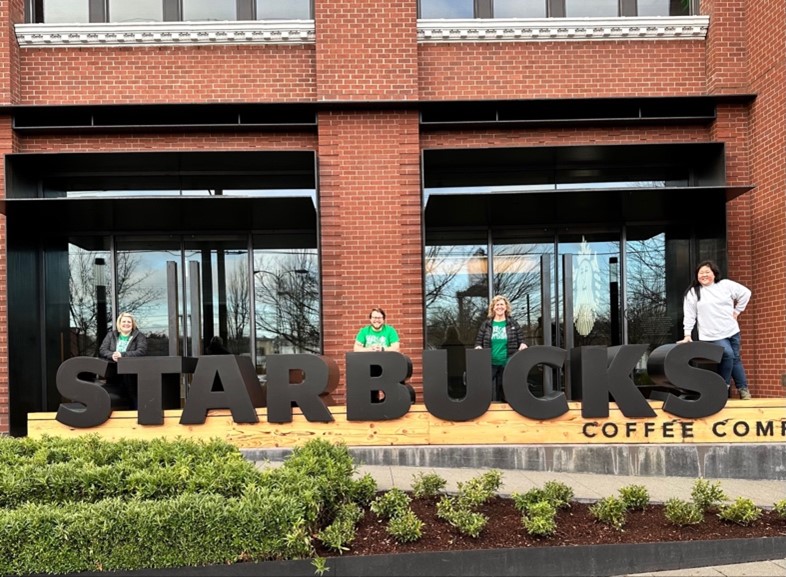 PeoplePath: What advice do you have for other alumni program managers?
AleQ: My advice to other alumni program managers would be a core tenant and focus of ours: listen to your community, see what matters to them, what interests them, what they're looking for or need, and find a way to make it happen not on your own, but by utilizing the power and scale of your company and the alumni network itself.
Early on, one of our mantras became "engage the engaged" with the thought process that we would build and shape based on the needs of the alumni who show up and tell us what they want. A key to doing this successfully is data and measurement. Ask alumni the right questions and pay attention to their answers. That combined with rigorous data and insights will show you what's of value to them.
I like to say "there's no such thing as bad data" meaning a really low number of impressions or engagement is still solidly telling you something! People will tell you plainly and clearly when they're interested or not engaged by a program or content.
We haven't solved everything yet, but to borrow a peer's quote, "The goal is progress not perfection."
Contact us today to learn more about how to engage your talent for life.