New York City Corporate Alumni Networking Event

We're excited to be hosting a corporate alumni leaders networking event on Thursday, October 5th in New York City! The event will take place from 2:00-6:00pm ET at the Starbucks Reserve® Empire State Building®. PeoplePath clients, as well as professionals interested in corporate alumni programs are welcome to attend. Space is limited, register below to save your space.
The event will be free to join and not streamed online.
---
2:00pm – 2:15pm:    Guest Arrival
2:15pm – 3:00pm:    Coffee Tasting led by Starbucks (an Empire State Building Exclusive Microblend)
3:00pm – 3:30pm:   Introductions by Starbucks & PeoplePath
3:30pm – 4:45pm:    Panel Discussion
4:45pm – 5:00pm:    Closing Notes
5:00pm – 6:00pm:    Networking & Light Food & Drink
---
Panel Discussion and Panelists
Title
How and Why to Engage Your Alumni in Unique Ways
Description
Corporate alumni communities aim to help organizations achieve higher results in business development, talent acquisition, and brand advocacy. Keeping those communities of former employees engaged is a day-to-day challenge, and something we get asked about daily.
Our panel will focus on the unique ways two alumni program managers engaged their networks this year, their branded Alumni Weeks/ Days, the learnings they've had along the way, and what they're planning in the future.
Speakers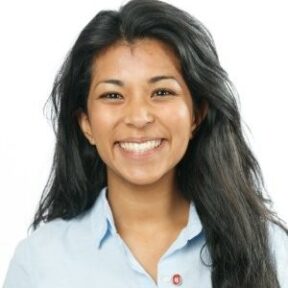 Natasha Kanakkanatt – Manager of Alumni Experience,
Grant Thornton
Natasha Kanakkanatt is the Manager of Alumni Experience at Grant Thornton. In this role, she is responsible for leading the continued design and delivery of Grant Thornton's colleague for life alumni strategy. She is an accomplished relationship manager who has over 8 years of experience in alumni relations and development work. Natasha has collaborated with a variety of stakeholders including senior leaders at a university, students, alumni, parents, donors, and faculty. Recently, she served in a chief of staff role to the Vice President for Development at The Ohio State University where she provided leadership on a variety of special projects and interfaced with several stakeholders on enterprise-wide issues and operations. Prior to this role, she served in several different capacities within The Ohio State University Alumni Association including managing the young alumni experience, leading the regional engagement team, and serving as an alumni tour host. In these roles, Natasha was responsible for developing and deepening the alumni experience through programming and impact evaluation.
Prior to her time at Ohio State, Natasha served as Director of Constituent Relations and Annual Giving for St. Vincent-St. Mary High School in Akron, Ohio. In this role, she was responsible for engaging the 17,000+ alumni through creative programming and events to inspire philanthropy and deepen engagement.
Veronica Paricio – Manager of Strategic Alumni Engagement & Client Relations, Goodwin Procter LLP
Veronica Paricio is the Manager of Strategic Alumni Engagement and Client Relations at Goodwin. In this role, she assisted in the creation and launch of the Goodwin Alumni Community and the inaugural Goodwin Alumni Week. She works closely with the alumni team to deliver programs that engage and enrich the alumni of the firm.
Prior to joining Goodwin in 2022, Veronica spent most of her career working at law schools, supporting law students, and alumni in career development. Most recently, she served as the Assistant Dean for Career Development at Roger Williams University School of Law in Bristol, Rhode Island.