Jenn Pedde Joins PeoplePath in New Role: Vice President of Customer Advocacy

We're thrilled to announce that Jenn Pedde has joined the PeoplePath team as our Vice President of Customer Advocacy.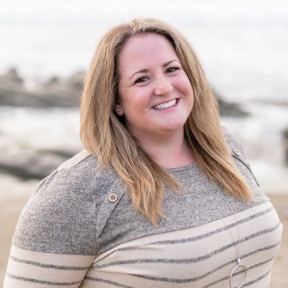 If you've recently spent any time in the world of alumni relations or community management, there is a good chance you've heard of Jenn Pedde. In her most recent position as a global manager, alumni & community for Oliver Wyman — a global management consulting firm — Jenn was a tireless evangelist for corporate alumni programs' value. She readily shared her knowledge with others in professional organizations, industry conferences and on social media.
We're thrilled that Jenn will continue to share her passion for creating lifelong professional connections in a new role at PeoplePath — Vice President of Customer Advocacy.
In this position, Jenn will work closely with our clients to build successful corporate alumni relations programs. She'll share her expertise with alumni managers to help them create and nurture corporate alumni networks that are beneficial to the participants and provide a solid return on investment for the sponsoring organizations. She'll also be a product champion for our clients to help them get the most out of the PeoplePath platform as an operational backbone to simplify the process of engaging corporate alumni.
You'll continue to see Jenn leading the charge in the industry, sharing insight and best practices in a variety of ways, including speaking engagements, webinars, conferences, blogs, whitepapers, and industry events.
We sat down with Jenn to learn more about her background and plans for her new role.
PeoplePath: Tell us how your career path led you to corporate alumni relations.
Jenn Pedde: Prior to starting as an alumni manager in 2016 for Oliver Wyman, I spent nearly a decade in community management. At a social media agency called The Social Element, my only full-time client was Oprah Winfrey. I worked with her team to manage social media for her personal accounts and develop plans for OWN TV's shows and online educational programs.
PP: What is your philosophy for managing communities?
JP: Whether it's an alumni program or a branded online community, the goal is always the same: the community and the people come first. The more you can enable members to meet each other, collaborate with and learn from each other, the stronger the program and the connections will be. There are many benefits a company can pull out of a community, but the real challenge is building something that is mutually beneficial that lasts for years and years to come.
PP: What drew you to your new position at PeoplePath?
JP: I am excited to be joining PeoplePath as the Vice President of Customer Advocacy. This role is unique in that I'll work both inside the organization and out in public to support our clients as they build their programs. From set up to maturity, there is a lot that goes into a first-rate program. My aim is to provide guidance and expertise as well as tools that will make their jobs easier!
PP: How do you plan to help organizations get more out of their corporate alumni programs?
JP: Often, alumni programs are small teams or even a team of one, and it's hard to know what best practices are outside of their company. One of my goals is to unite like-minded people so they can learn from each other and share their stories. I also plan to bring in experts across human resources, marketing, and technology for their insights on why these types of programs are important.
PP: Do you think corporate alumni programs might be even more critical in a post-COVID19 world?
JP: Networking in a world impacted by COVID-19 has been challenging because the traditional avenues of after-work happy hours or large-scale conferences are no longer possible and might not return for some time. At the same time, businesses are tightening their belts and possibly doing layoffs making networking more important than ever before. An alumni community will both be hugely beneficial in keeping connected to those unfortunately let go, but also for seeking business opportunities throughout this challenging time. And when the post-pandemic recovery starts, there will be a strategic, experienced talent pool available for rapid rehiring, contracting or referrals.
If you have not started an alumni program yet, now is the right time to begin that journey and reconnect with people as it does take a bit of time to get going. The workforce of the future looks different than it did even a year ago. Engaging with your previous employees as they continue their career paths only makes sense in today's dynamic world and will pay huge dividends in the long run.